Engineering, expertise, consultancy, technical evaluation, software
Engineering Consultancy and Software Development company, founded in 2008, based in Strasbourg, C4Ci assists its customers (primarily construction products manufacturers) in the development and commercialisation of construction products and systems, both in national and international environment.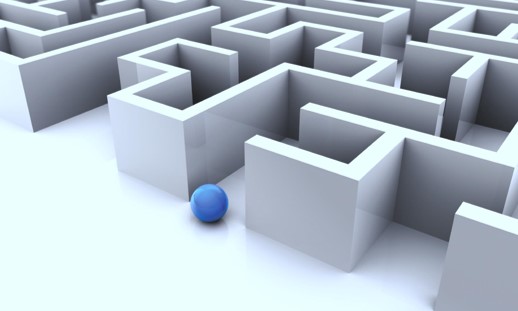 Why should you chose C4Ci ?
Our concept of consultancy goes beyond the door of our office: it is based on real world hands on experience and embraces the reality and challenges of manufacturing, logistics, commercialisation and installation of building products in an international environment. C4Ci provides to its customers a rare combination of technical and commercial expertise, forged on the ground, constantly adapting itself to the reality and specificities of each client. Our expertise is backed up by a cultural and economical understanding of numerous European construction markets, and our professional network spreads over Continental Europe, the United Kingdom, Scandinavia, as well as North America. We are fluent in French, English and German.
Assistance in technical approval processes

Avis Technique, DTA, ATEx, …
Assistance in French approval processes: Avis Technique or Document Technique d'Application (DTA), Appréciation Technique d'Expérimentation (ATEx), …


ETA, CE marking
Assistance in process of CE marking based on harmonised standard or ETA wirh EAD, in accordance with the Construction Product Regulation (CPR)

Export certifications
Assistance in national certification (e.g. QB or ACERMI in France, KOMO in the Netherlands, Q-Mark in the UK,…) or technical approval (e.g. BBA Certificate in the UK, A. b. Zulassung in Germany, ICC-ES Report in the USA,…)
Frank KUPFERLE (Ing. Civil des Mines) provides its 15 years of technical and multicultural experience and its expertise to define with our clients the most suitable technical evaluation strategy, and assists manufacturers in the complete process of their technical evaluation and/or certification project, in France as well as at European level or for national approvals or certifications in Europe or North America.
He is also an expert and vice-president of the GS3 (structural products) within the CCFAT (French Approval Commission), a member of the Wood expert Society, of the French mirror committee (P21A) and delegation to CEN TC250/SC5 handling the revision process of Eurocode 5. He also particpates to variou French and European normalisation commissions.
Engineering & Consultancy

Product development
Assistance in development of new building products or systems, evolution or new application of existing products, added value solutions.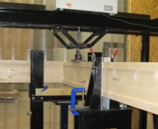 Testing, numerical simulations
Assistance, design and coordination of test programs for technical evaluation, or development or further improvement of products. Coordination or realisaiton of numerical simulations.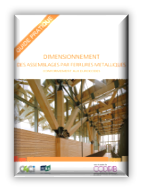 Studies, technical assistance
Production of technical reports and studies, surveys, feasability studies, … Production or validation of technical literature. Assistance to front line customer technical support. Bespoke technical training.
Experienced structural and civil engineers, specialists in timber and traditional construction, we provide our wide range of transversal skills (acoustic, fire, thermal efficiency) to assist our customers in developing and commercialising your construction products and systems both at national and international level.
Web or computer based software development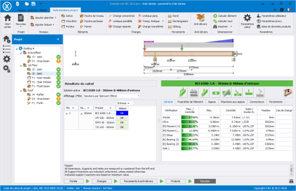 Design of timber structures
C4Ci develops and commercialises since 2008 timber structure design software (beams, columns, connections). Visit our icalc.eu website or contact us.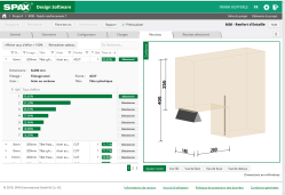 Customer oriented solutions
Development of bespoke customer oriented software or adaptation of our own solutions for our industrial clients as market support tools.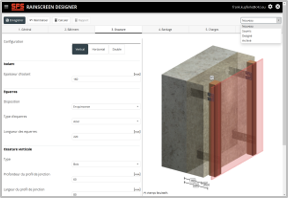 Web based software solutions
C4Ci is one of the first software developers to provide its clients with web based expert software, which remain simple, intuitive but powerful, in a fully « responsive » enabling their use on PC, smartphone or tablet.
We develop web based software or solutions with technical added value, while providing our customers with a seldom combination of technical and engineering expertise with our passion for ergonomy, flexibility and ease of use.